Summer is coming and temperatures are rising. In addition to ice cream or cold tea, smoothies are the following that can help us cool off and indulge in these hot days. However, many commercial juices have added sugar or preservatives. A great idea is to make these juices yourself using your favorite combinations. If you don't have a special press or juicer, don't worry! You can also make smoothies using a simple blender.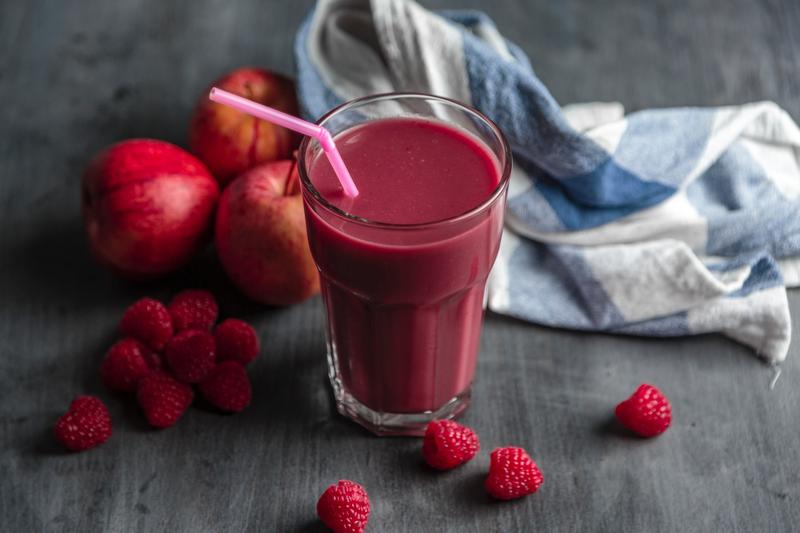 Can you make blender smoothies? Here are some seasonal recipesPhoto: eMAG
Smoothies can also be made in blenders!
Fruit juices are a great way to provide your body with the necessary nutrients and vitamins, but also to detoxify the body and cool you down in the summer. Best of all, you can prepare it using a blender. All you need is gauze or a very fine strainer.
All you have to do is mix your favorite fruit with water. It can be cold water from the refrigerator. Then you need to mix the vegetables well. Place the gauze or strainer over a deep bowl or cup and pour out the contents slowly. You can squeeze with a spoon or your hand to make sure the juice is squeezing well.
healthy seasonal recipes
Apple and orange juice
For this juice you will need 2 black apples and 2 oranges. Peel an apple, grate it and cut it into cubes. Press the oranges by hand on the base of the slicer and roll. Then cut it in half and squeeze the juice by hand into a glass or bowl. Put the apple slices and 5-6 ice cubes in a blender. Blend it in a blender until you get a creamy texture. Add orange juice and mix for another 10 seconds. You can consume the juice directly like this or you can pass it through a strainer.
Apple juice, carrots and ginger
For this smoothie, which you can make easily in a blender, you will need a peeled and pitted apple, 2 peeled carrots, a piece of peeled ginger, half a peeled and pitted lemon or just juice from it and water. Put all the chopped ingredients in a blender, including the water, and blend until smooth to the touch. If you find it is too thick or doesn't blend well, add more water. Then you need to pass the juice through a gauze or a fine strainer. You can add honey to taste, and if desired, even a few ice cubes.
Green juice with kale, apple, parsley, cucumber, ginger
For this green smoothie that is full of nutrients and vitamins, you will need, in addition to a blender, ½ cup of water, cabbage salad, 2 green apples without skin and seeds, a handful of parsley, 1 medium cucumber (without or with skin) 2 celery pieces, 1 ginger And 2 teaspoons lemon juice. Add all ingredients in a blender and blend at maximum speed. If you do not want the juice to have a pulp, as with other juices, you will need to filter it through a gauze or fine strainer. Later, you can add icing.
Strawberry, apple, carrot and cucumber juice
You need 6 strawberries to make the blender smoothie, 1 large peeled and diced cucumber, 1 peeled and diced red apple, 2 medium-sized cleaned carrots, diced and ice (optional). Put all of these ingredients in a blender and blend on highest speed. If you feel the consistency is too thick, add water. Later, you can serve the juice like this, or you can filter the pulp through gauze or a strainer.
We can use blenders in different ways for different recipes. When it comes to smoothies, using the provided technique, you can make different combinations as per your preference. They will come out very well and are perfect for cooling off in the summer if you add snow. Moreover, if you do not filter the juice, you can freeze it and have a sorbet this way.