Pretzels, white bread with zacusca or store-bought vegetable pâté do not provide the body with the nutrients it needs. Check out some fasting breakfast ideas you can count on!
Breakfast is a very important meal – it can make or break your day. However, on days when you want to save it, it can be more difficult to find healthy and nutritious options. This is why many people resort to white bread with zacusca, pretzels or vegetable pate for sale for a fasting breakfast. Homemade zacusca, prepared in a more dietary way without excess oil, is a healthy product, but if it is not mushrooms or beans then it does not provide protein and will not be satiated. If you prefer it for breakfast, choose assortments with mushrooms or beans and always on wholemeal bread.
If you like vegetable pate, it would be much better to prepare it at home, because it is so simple and I will recommend a delicious recipe that you can eat for breakfast. You can also find other homemade vegetable pate recipes here.
Some of the most versatile foods that help you eat a balanced and varied diet on fasting days include: lentils, avocado, chickpeas, mushrooms, whole grains, peanut butter, tofu, beans, peas, quinoa, rice, vegetables and green vegetables.
Discover 3 delicious and easy-to-prepare recipes for a nutritious and satisfying fasting breakfast:
1. Red lentil pâté with smoked paprika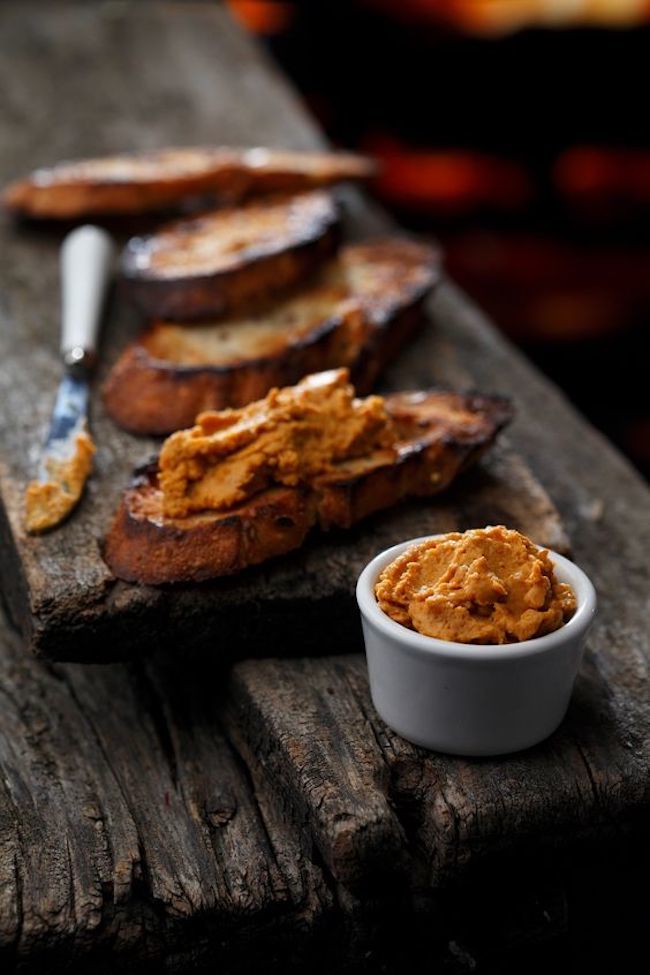 Lentils are part of the legume family, but unlike beans and chickpeas which require a longer cooking time, being essential to soften the grains, this step is not necessary for lentils, so you can rely on this legume to make quick recipes.
Lentils can be used in salads, soups, stews and rice dishes, as they are an excellent source of protein for vegetarians and vegans.
In addition to protein, lentils also provide a significant amount of iron, potassium, soluble and insoluble fiber, calcium, magnesium, and vitamin B6. In addition, a cup of lentils contains about 230 calories and the satiety it provides is long lasting. So you can rely on simple lentil dishes when you want to lose extra pounds and don't like to eat a lot of meat.
Lentils of any kind are suitable for making delicious and nutritious vegetable pate. I recommend you try this pâté of coral lentils with smoked paprika. After boiling the red lentils for a few minutes, drain the water and place them in the food processor. You can also use a hand blender to prepare this pate. Mix the red lentils with a clove of garlic, lemon juice, 3 tablespoons of tahini (chickpea paste) or olive oil, a teaspoon of smoked paprika, salt and black pepper . You will get a creamy and hearty pâté, perfect for a breakfast on an empty stomach. You can also prepare it in advance and store it in a pan.
2. Overnight Soaked Oats with Peanut Butter and Chia Seeds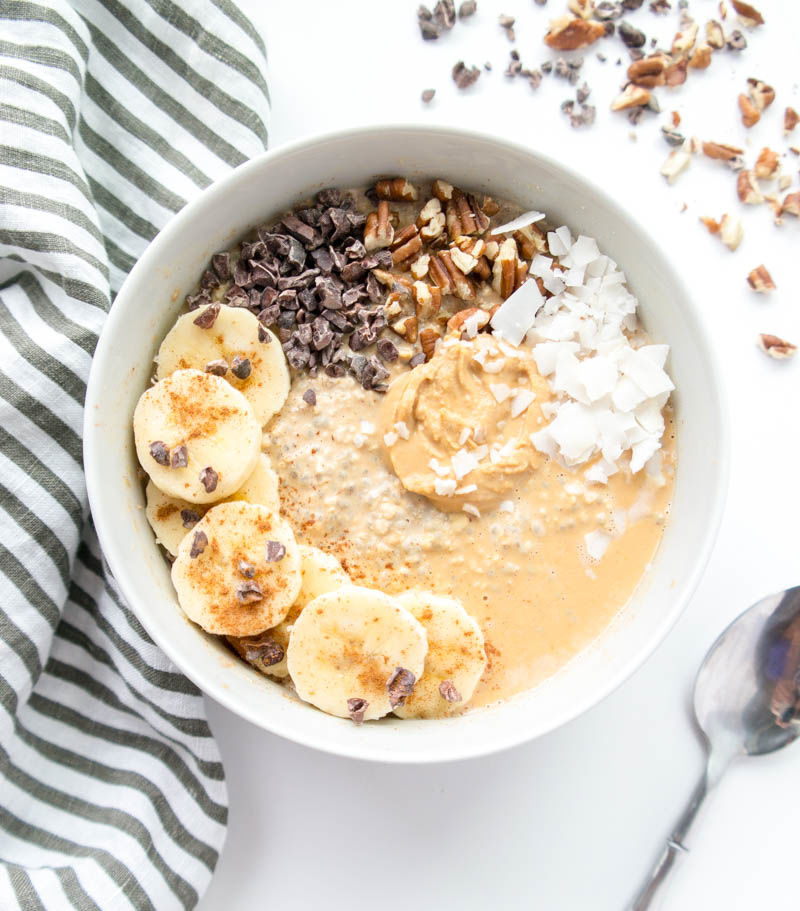 If you prefer a sweet breakfast on an empty stomach, you can use rolled oats, which are very healthy and filling. In order not to waste time in the morning, I suggest you try this oatmeal soaked overnight. It's a quick twist on regular oatmeal, and when combined with chia seeds, you'll be supplying your body with essential healthy fats. Plus, adding a little natural peanut butter ensures you're adding protein so you have a balanced breakfast on an empty stomach.
Put in the evening in a casserole dish or a jar 3/4 cup of oatmeal, 2 tablespoons of chia seeds, a little cinnamon, a little fleur de sel, 1 cup of vegetable milk, mashed banana with a fork and 2 tablespoons of natural peanut butter. Mix all the ingredients and leave to rest in the fridge overnight. In the morning, you can add a little more vegetable milk if you prefer a softer consistency and various nuts, berries or coconut flakes.
3. After the burrito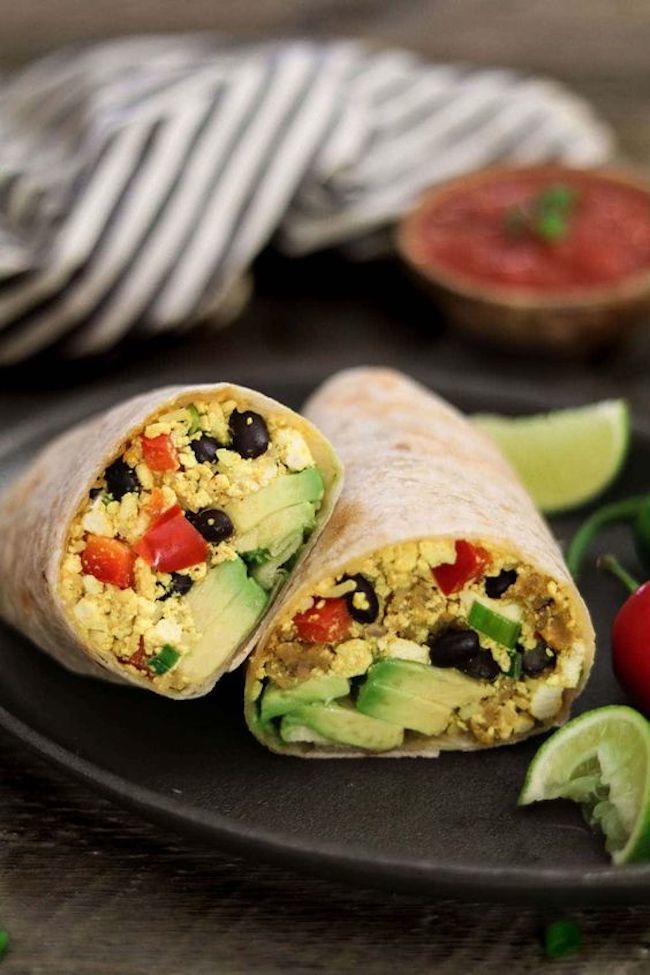 It is a good breakfast for people who are used to eating something very filling for breakfast.
It cooks very quickly replacing the scrambled eggs with hardened crushed tofu with a little onion, cumin and curry/turmeric. Top this mixture with sliced ​​avocado, tomato salsa and kidney beans for a delicious fasting burrito.
.