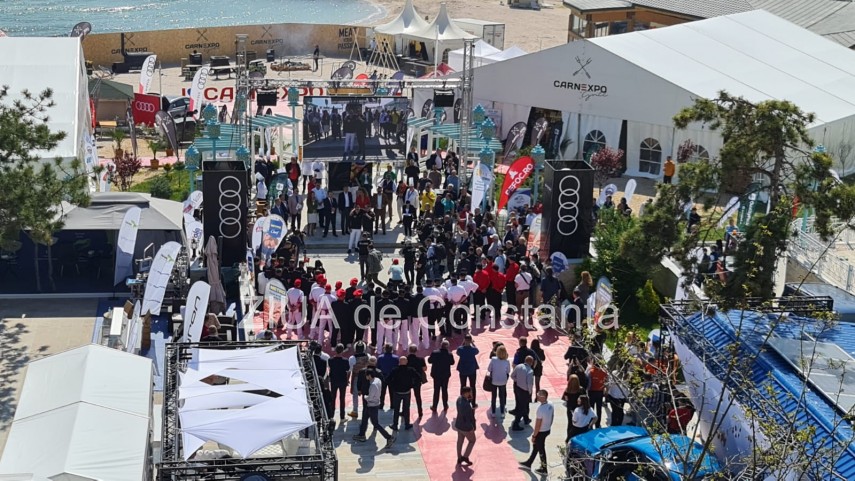 Romanian gastronomic event – CARNEXPO Grill takes place from May 5-6, 2022, at the Venice Blue View Resort in Olympe.
The Carnexpo Grill, Silviu-Iulian COȘA, Governor of the Province of Constanta, Aurel SIMION, Ministry of Agriculture and Rural Development and Central and Local Authorities, Dr. Alexandru Nicolae BOCIU, President of ANSVSA, Mohamed Murad, President of the Venice Group and host of CARNEXPO Grill, and Roberto T, President of RESTO Constanța were present at The Carnexpo Grill and Corina MARTIN, Honorary President of RESTO Constanța.
The event is attended by the largest companies and professionals in the meat and meat products sector, food and beverage producers, distributors and suppliers, HORECA and retail representatives in the country and abroad, beverage producers (wine, beer, juice, mineral water, strength, champagne), major buyers from the retail sector , importers, exporters and distributors representing HORECA, top representatives from embassies but also chefs unanimously recognized by the industry, who proudly represent the HoReCa sector "- said the regulators.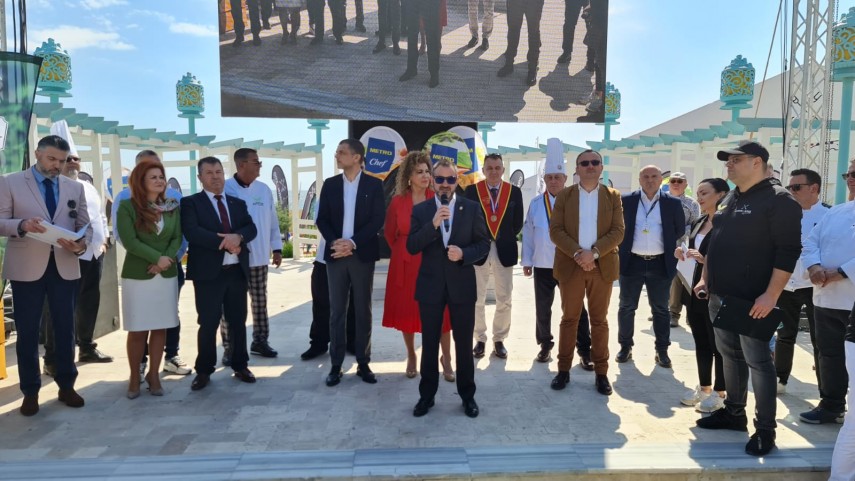 After the successful editions organized at Theodora Golf Club Alba Iulia in Romania and MIMI Castle in the Republic of Moldova, which were attended by more than 2,000 specialists from the country and abroad, we have organized the new Top Edition CARNEXPO Grill, which will be held on the Black Sea coast.
"CARNEXPO Grill is a business event that provides the possibility for invited professionals from HORECA and from retail stores to connect with suppliers of equipment and high-quality products, in the form of a new event that facilitates this very important part of professional meetings between professionals from the food industry, HoReCa and retail – that is, socialization At a barbecue and a glass of wine in the open air, in a higher place "- the organizers also specified.
Mission: To promote high quality local products and Romanian brands.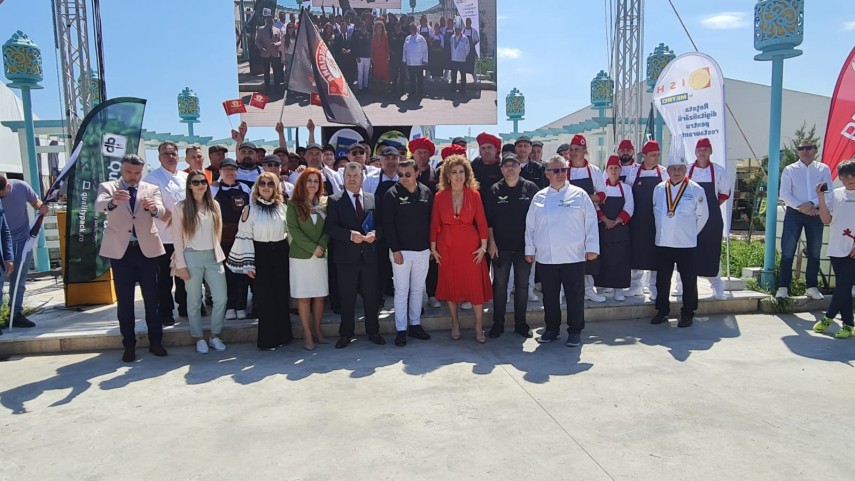 Highlights of the CARNEXPO Grill 2022 event:
– More than 80 display stands for meat and meat products, beer, wine, spices, oils, salads, dairy products, desserts, snacks, ice cream, juices, equipment and technological machines
– More than 3,000 invited professionals from the food and beverage, catering and retail industries
– More than 15,000 square meters of exhibition space
– 8 dedicated areas: meat fair area / wine area / horeca area / technology area / sweats and snacks / business lounge / stomach area / beach lounge /
– Food tasting and presentations: meats, dishes, salads, desserts, snacks, alcoholic drinks, soft drinks, energy drinks, exclusive wine, craft beer, natural juices and ice cream
– Exceptional cooking competitions and shows by the best chefs in Romania to develop the local gastronomy
Bakers and Pastry Chefs offers
– Butcher shows, slicing shows and barbecue cooking
– Launching the grilling season and tasting the products and dishes that will be cooked on the grill
– Audi electrification test drive
– Free conferences, presentations, discussions and discussions to promote the Romanian agri-food sector and local products with the most important market players in the hospitality and retail sector.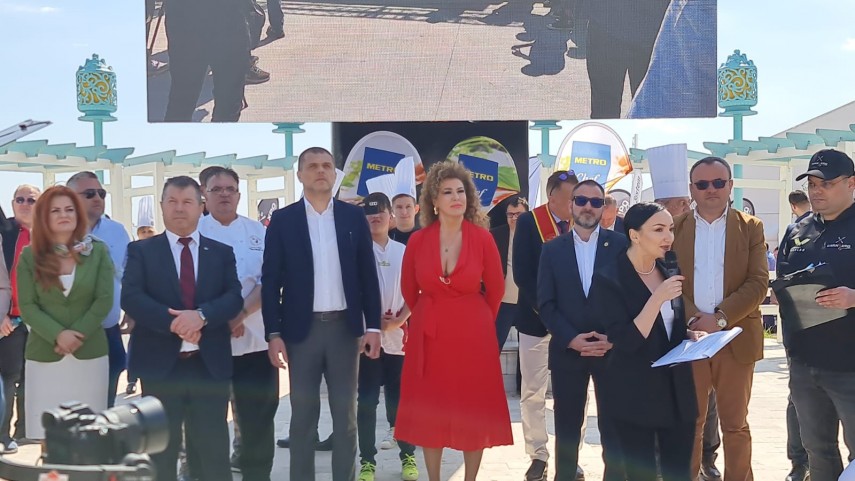 Update: 1
The Governor of Constanta Province, Silvio Cotta, spoke about the events that took place at the seaside.
"Last year, at the end of September, when a musical event helped extend the summer season. This year, the first of May, instead of being a simple Sunday, a trifle, thanks to nice people like you, turned out to be a successful start to the summer season. Today you go one step further. In this direction. I can only congratulate you, admire you and tell you that I am proud to be here. I wish you success and hope that Romanian beach tourism will continue to develop on so many levels that many people come here, not only from Romania but also from abroad. Good luck, "- said the governor of the province of Constanta, Silvio Cotta.
"We knew it simply at that time. I know what it means to be a butcher and I congratulate you. The food industry is an important employer of the Romanian economy. A large proportion of Romania's GDP "- said Uriel Simeon, Minister of State at the Ministry of Agriculture and Rural Development and Central and Local Authorities .
.